Make a Difference for Children this Holiday Season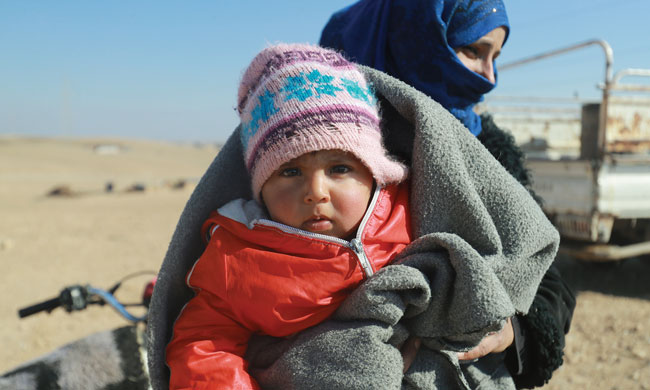 (Family Features) This holiday season, you can spread the spirit of meaningful giving and deliver impact for children globally. With crises and emergencies all over the world, make a difference with gifts that give back while showing your loved ones just how much you care.
Handcrafted by talented artisans from all around the world, UNICEF Market is a unique collection of carefully curated gifts ranging from jewelry to apparel, home decor, kitchenware and more. The gifts give back three times over by supporting artisans and helping local economies thrive, assisting vulnerable children in need and making for thoughtful and compassionate gifts for loved ones. By purchasing gifts from the market, individuals can contribute to creating a more equitable world for every child.
Additionally, UNICEF Inspired Gifts provide meaningful opportunities to make a difference by donating important resources in the name of a loved one alongside a personalized print-at-home card or e-greeting. With millions of children on the move, driven from their homes by conflict, poverty and climate change, you can make a donation to provide essential supplies such as blankets, first aid kits, vaccines, lifesaving Ready-to-Use Therapeutic Food and more. You can also send warmth to children in need in places where freezing winter temperatures and heavy snowfall are approaching. Your purchase of a "Warm Winter Kit" could provide four fleece blankets and 24 cans of therapeutic milk to provide warmth, safety and lifesaving nutrition.
To help support the organization's lifesaving mission of protecting every child, consider UNICEF USA's partners, including Cle de Peau Beaute, Hallmark and Marriott Bonvoy when shopping and traveling this holiday season. For every purchase of Cle de Peau Beaute's Serum, $3 will be donated to support impactful programs for the education and empowerment of girls around the world; Hallmark's UNICEF greeting cards and keepsake ornament, which are holiday favorites, can be purchased in store and online to support the world's most vulnerable children; and Marriott Bonvoy members can donate their points to the organization.
Elevate your gift-giving this year for friends, family and loved ones by making a real impact for children globally. Visit market.unicefusa.org, where you can support efforts to ensure every child is healthy, educated, protected and respected.


SOURCE:
UNICEF