Owning and interacting with pets, according to studies, is a form of therapy for many. We have dedicated Saturday to dogs and Wednesday to cats, when we will post an article on each of those days. We will also post articles on occasion about other animals people may have as pets.  – Editorial Team
Caring for Your Dog and It's Health with Massage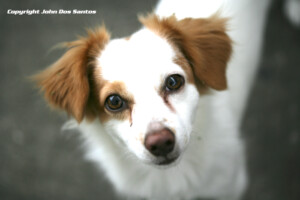 Canine massage? Really. It can benefit a dog in many ways just as it has been proven for helping humans. Massage once was reserved for extra pampered poochies, but now is catching on due to it's benefits. The benefits it can give "Fido" include, extending flexibility, increasing circulation of blood, relaxation of muscles and can even assist in injury recovery. 
Looking for more natural ways to care for oneself has now entered the area of caring for one's animals naturally. This has been most recognized in relation to recovery from an illness or an injury. Scientific research has shown that pain relief is provided through a release of endorphins activated through massage. Canine massage has also shown to enhance blood circulation throughout a dog's body. This increase in blood flow works to promote healing, aid the immune system and even slow the aging process. Of course massage for your dog is in addition to the care your veterinarian already provides your dog. It is simply a way to add to the care given to your loyal canine companion. 
Older dogs seem to benefit from massage to an even greater degree. Massage to a senior dog will ease sore and stiff muscles through relaxation, energizes and improves flexibility in joints and muscles. It has been proven that sickly newborn babies have prospered with massages and apparently this applies to puppies too. Also, puppies will get familiar with human touch sooner allowing for possible later benefits as it grows such as veterinarian visits and periods of grooming. 
While the average dog loves attention with some petting, massage is another level through technique. Start on the forehead, there are two small indentations, one between the eyes and the other between the ears. Gently massage these areas with your ring finger to stimulate the sinus area and make breathing more efficient. Next there is an area of cartilage at the bottom of each ear. Making gentle circular motions on this area will activate the digestive tract and assist in gas. Another area to massage is the very tip of the ear, gently rub the tips between thumb and forefinger to release endorphins, natural occurring pain killers in the body. If trauma has occurred or is occurring this is a great tool to use. When your dog is laying on its side, move the shoulder in a circular motion. Increases deep breathing and opening the chest cavity larger as well as provides stimulation to the cardio-vascular area. This makes the dog relax, provides stress relief and provides increased blood circulation. 
Humans enjoy massage, so why wouldn't your dog? Your dog gives you a form of relaxation, why not give back a little to your dog? Care for your dog by giving love, attention and health benefits all found through massaging your doggie friend. Everyone benefits from massage, let "Fido" in on the benefits too. Older dogs gain flexibility and pain relief, puppies gain health and human familiarity. All dogs benefit from relaxation, release of endorphins, better blood circulation and healing qualities. Really, canine massage can provide caring for your dog's 
Pet Article courtesy of http://pet-articles.blogspot.com.
Photo Credit: Grumpy's Photography
Articles posted on this site are the works of their respective authors. They may be for informational or entertainment purposes and do not necessarily represent the views of this website nor imply endorsement by this website, nor endorsement of this site by the authors, nor do we get paid for placing articles on this site. Please do your research and seek professional advice before using any information.
Ad